Why is Symbicort so expensive and How to save on Symbicort cost?
Symbicort is composed of budesonide and formoterol. It is an inhaler useful for treating people with asthma and chronic obstructive pulmonary disease (COPD). Budesonide is an inhaled corticosteroid that works by lowering inflammation in the lungs and airways. Formoterol is a long-acting beta-agonist that acts long-term in the body to lower breathing problems and wheezing. In this article, you can know about Why is Symbicort so expensive.
What is Symbicort used for?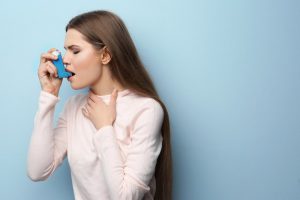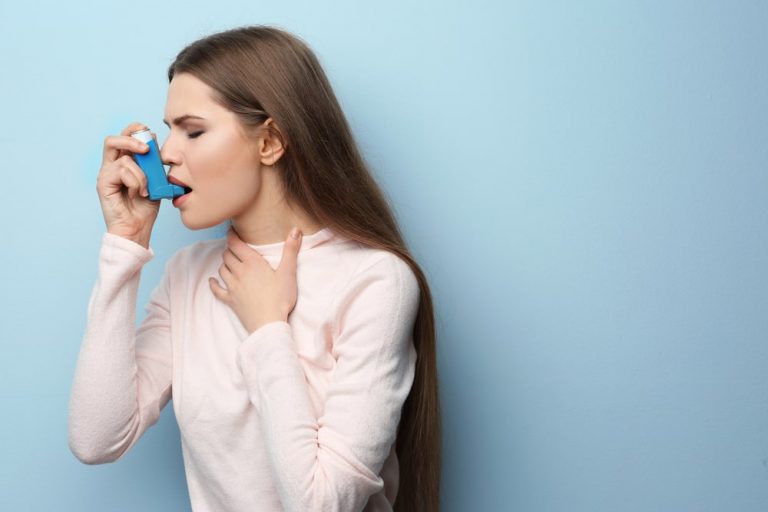 Symbicort is recommended to help treat and decrease COPD exacerbations along with treating asthma patients who require more than just an inhaled corticosteroid.
The Symbicort price may rapidly add together without good insurance or none at all.
MedsEngage helps you to save better. Read on to know Why is Symbicort so expensive.
How to use Symbicort Inhaler?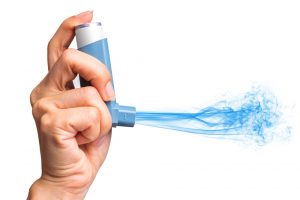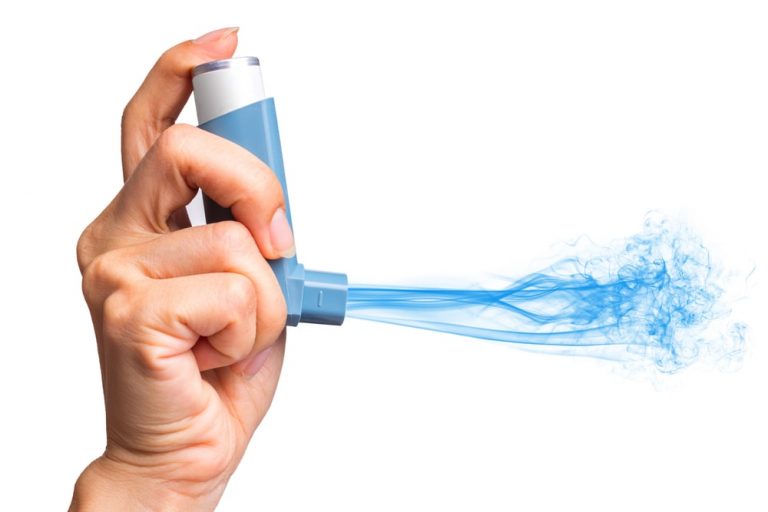 Follow the guidelines for priming the inhaler if a person is using it for the first time, if he or she has not used it for over seven days, or if the inhaler was released. While priming the inhaler, ensure to spray away from the face in order that the person does not get the drug into his or her eyes.
Shake Symbicort inhaler well for five seconds before each use. Inhale this drug via oral route as per the doctor's guidelines, generally two times daily (in the morning and evening, 12 hours at a distance).
If your prescribed Symbicort inhaler doses are 2 puffs, wait for at least 60 seconds between them. If a person is using other inhalers simultaneously, wait for at least 60 seconds between using each drug, and make use of this medication at last.
For preventing dry mouth, huskiness, and oral yeast infections from evolving, rinse and gargle your mouth using water and spit out after every use. Avoid swallowing the rinse water.
Also, it is suggested to clean the inhaler one time in a week with a dry cloth. Avoid using the inhaler apart. The dosage depends upon your medical condition and response to treatment. If you want to know about Why is Symbicort so expensive, keep on reading further.
Side Effects of Symbicort:
Headache, stomach upset, or throat irritation might take place. If any of these effects persists or worsen, inform the concerned doctor right away. Remember that this drug has been suggested as the doctor has judged that the benefit to the person is higher compared to the risk of side effects. Most individuals utilizing this drug do not have severe side effects.
Rarely, this drug might result in serious sudden worsening of breathing issues/asthma instantly after use. If the person experiences sudden deterioration of breathing, make use of a quick-relief inhaler and get an instant medical help. Read more to find out Why is Symbicort so expensive.
Symbicort Price: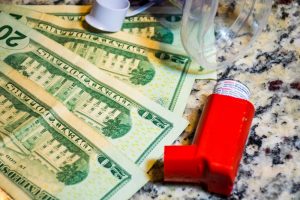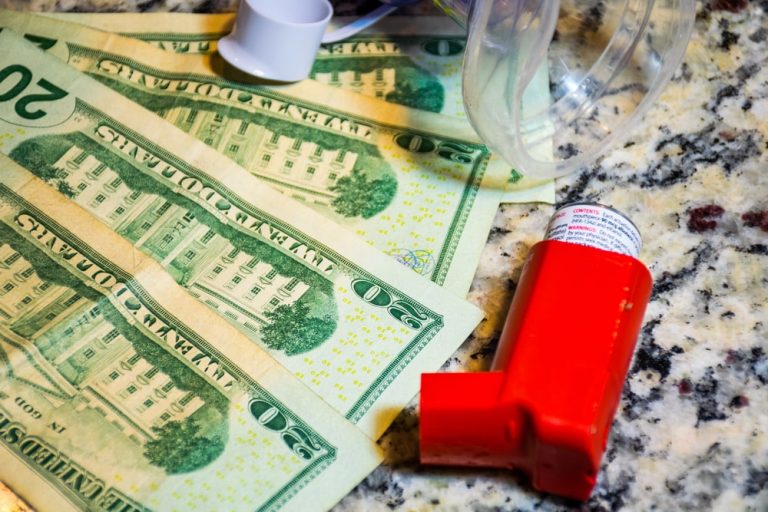 Typically, Symbicort costs approximately $250 per inhaler, which may persist for nearly a month. With this type of price, a patient would spend nearly $3,000 within a year just for the COPD treatment. In addition, these costs may still rise based upon the pharmacy patient may buy from. If you want to know about Why is Symbicort so expensive, keep on reading further.
Symbicort price is high because the US doesn't regulate prescription drug prices. The country doesn't negotiate their prices, either. This means that drug makers are free to set whatever price they want for their products.
So, it's not only Symbicort; most other US medications are far pricier than in many other countries. For instance, Americans spend an average of $1,200 on prescription drugs each year. That's over $300 more than what the Swiss pay for.
Then, there's also neighboring Canada, long known for its awesome healthcare system. Granted, healthcare isn't really free in the Great White North. However, studies found that patented drugs here are, at the very least, 40% cheaper than in the US.
For starters, the Canadian Government has more involvement in drug pricing. It rejects medications with prices that seem to be exorbitant. These are some of the top reasons Canada's drug prices are lower than what US residents pay for. Learn more about Why is Symbicort so expensive.
Ways to save on Symbicort: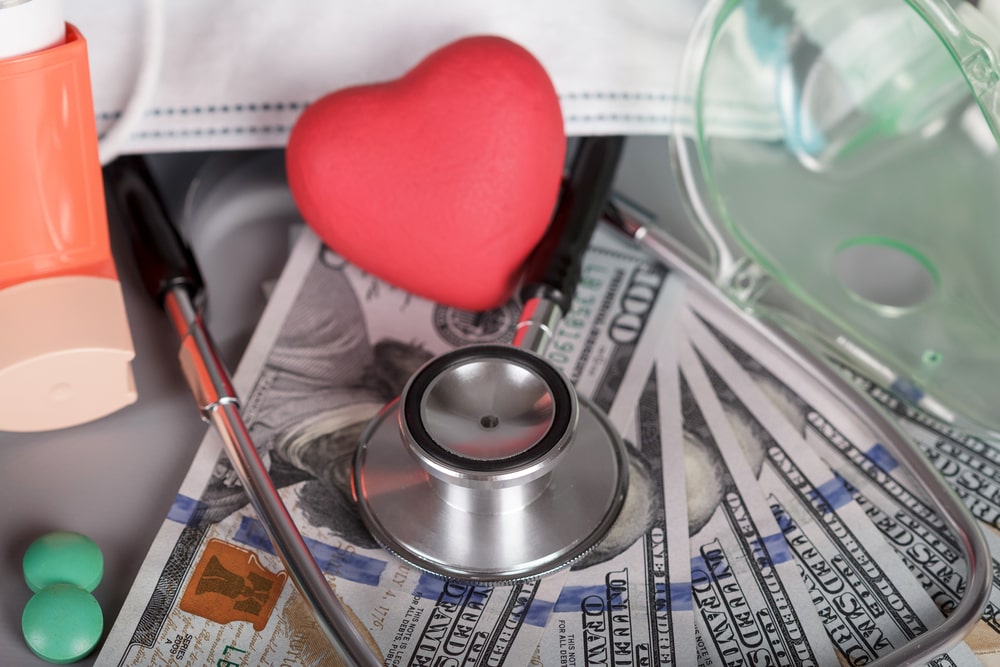 If a person is uninsured or is searching for ways to save on top of your insurance coverage, there are a few options for you.
Free Symbicort Coupons:
Anytime a person is searching for prescription discounts, MedsEngage is always an option you can use. For Symbicort without insurance, a person would pay $500 for one 10.2 gm inhaler of 160-4.5mcg/act aerosol.
However, a person may use a Symbicort discount card from MedsEngage and pay $262 for the similar dose. Be aware that MedsEngage costs may differ according to strength, form, quantity, and pharmacy.
Government Assistance Programs:
Medicare and Medicaid are 2 major government-aided programs. If a person is 65 years and above or have certain debilities, he or she may meet the eligibility needs for Medicare and along with it. If you want to know about Why is Symbicort so expensive, keep on reading further.
AstraZeneca Prescription Assistance Program:
Symbicort is manufactured by AstraZeneca, which offers a prescription savings discount plan. People with no insurance might be eligible for this savings plan. A person may need to make a certain income or lower to qualify for their patient assistance program and get a Symbicort manufacturer coupon.
To determine whether a person is eligible for prescription assistance, he or she would require to visit their website and offer medicine, his or her prescription drug coverage information and household income.
Check Different Pharmacies:
The price of many prescriptions, such as Symbicort, based upon the cost set by the pharmacy. If you only pick up the drug from one pharmacy, buy and see if any local pharmacies have reduced costs on the Symbicort prescription.
Use MedsEngage's app to find the pharmacy nearby with the reduced cost for Symbicort. Also, MedsEngage delivers mail-order Symbicort, as a result prescription is delivered right to your front door. Keep on reading to discover Why is Symbicort so expensive.
Go for a Health Insurance or shift to a better plan:
If a person does not have health insurance as the cost of a plan is too high, he or she might wish to compare it to the out-of-pocket Symbicort prices. At $500 per inhaler, the price of health insurance might be worth it.
If a person has a health insurance, however his or her Symbicort copay is still too high, he or she can consider switching plans during the following enrolment phase.
Person may want to look for an insurance plan involving Symbicort as a low-tier medication on its drug formulary. This would make sure that the Symbicort copay with insurance is as low as possible.
In addition, people can consider the price of monthly premiums and how high the annual deductible is when opting for a new insurance plan.
Talk to the concerned Doctor:
If the Symbicort cost is resulting in a financial trouble, it is good to talk to the prescriber or pharmacist to see if there are reasonable Symbicort alternatives that might work for the person. Read on and know Why is Symbicort so expensive.
Save more when a person purchases in Bulk: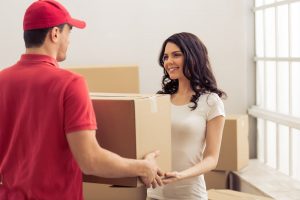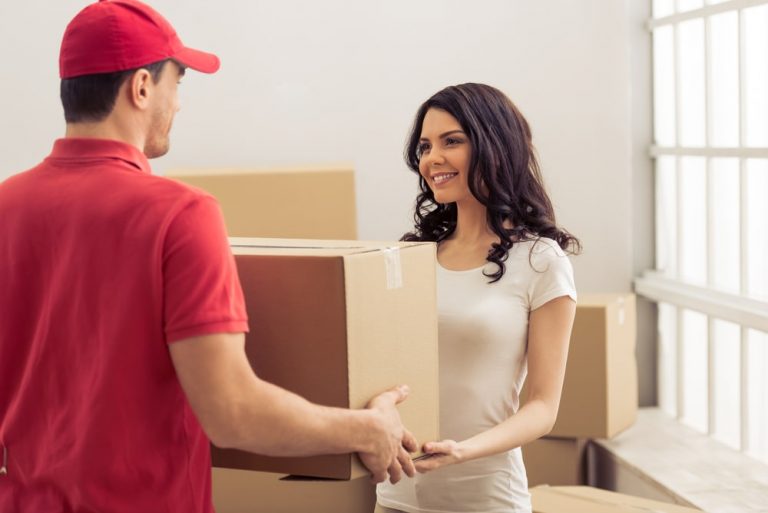 Many countries, such as the US and Canada, only permits users to purchase medicines for up to 90 days. This means, the most a person may order in one go is a 90-day supply. The maximum supply which is allowed by law is 360 doses in case of Symbicort (branded or generic).
One reason a person would want 360 doses in a single order is that its price is below a 120-dose one. For instance, 360 doses of a brand Symbicort Inhaler 80mcg/4.5mcg only costs approximately $180. To compare, the 120-dose variant might cost somewhere around $258 over 3 months.
Thus, going for the 3 months' supply implies that a person might save about $78. That's an added $300 savings for a complete year. In addition, the generic budesonide/formoterol may be available as 360 doses. The prices would be around $72, which may bring a savings of $30 within a span of 3 months.
Bulk purchase is also a successful way of reducing the risks of skipped doses. Remember that missing COPD treatment may make the signs even worse. It may even be risky if missed for long periods.
In addition, many inhalers (including Symbicort) and other drugs expire only after a year. A few medications may even retain their 100% potency for up to 4 years. Either way, this implies that the person does not need to worry about a COPD inhaler expiring before he or she may even use it.
An added perk of purchasing Symbicort online: An improved adherence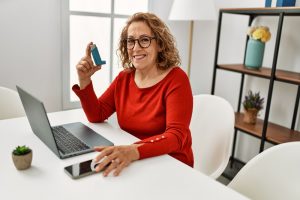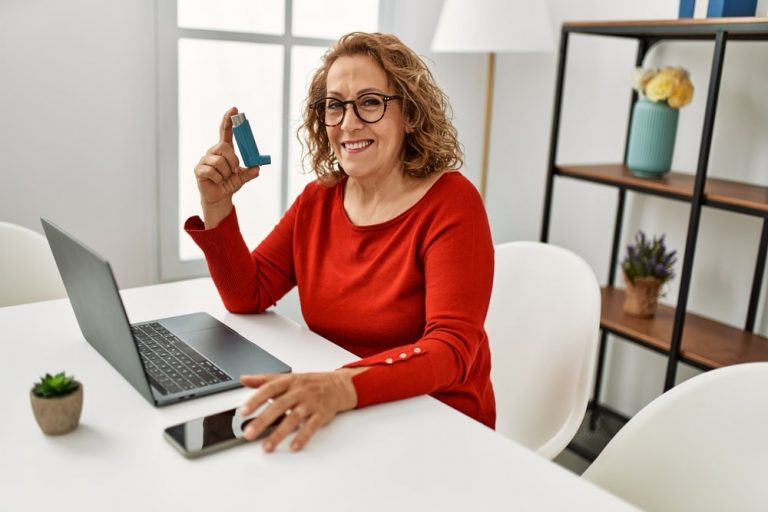 Around ¼th of the population takes at least 3 prescription drugs. Above one in 10 are even on 5 or more prescription drugs. In addition to common conditions that exist with COPD, a person might be fighting other health problems.
Either way, all these other medications (and their prices) are likely making it difficult for the person to stick to each one of them. For example, a person might be skipping one of the two times-a-day COPD inhaler doses in the hopes of reducing the costs.
Yet, disappointment of using Symbicort as per instructions may make the condition progress. The same might take place if the person misses out the medications for their other medical problems. Worse, not sticking to one's prescriptions may increase the risk of even higher medical costs.
For instance, a person might get hospitalized owing to severe COPD signs. A person might need to rush to the ER if he or she faces severe wheezing or breathing troubles. An online prescription delivery service such as MedsEngage in such cases may reduce such risks.
In the end, the reduced cost of their products would not force a person to miss out anymore doses. Thus, by helping a person stick to their medicines may also aid a person in becoming healthier.
Symbicort Alternatives: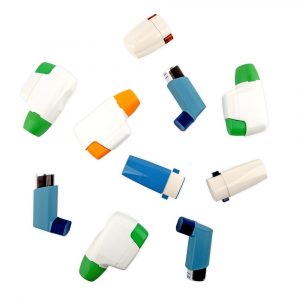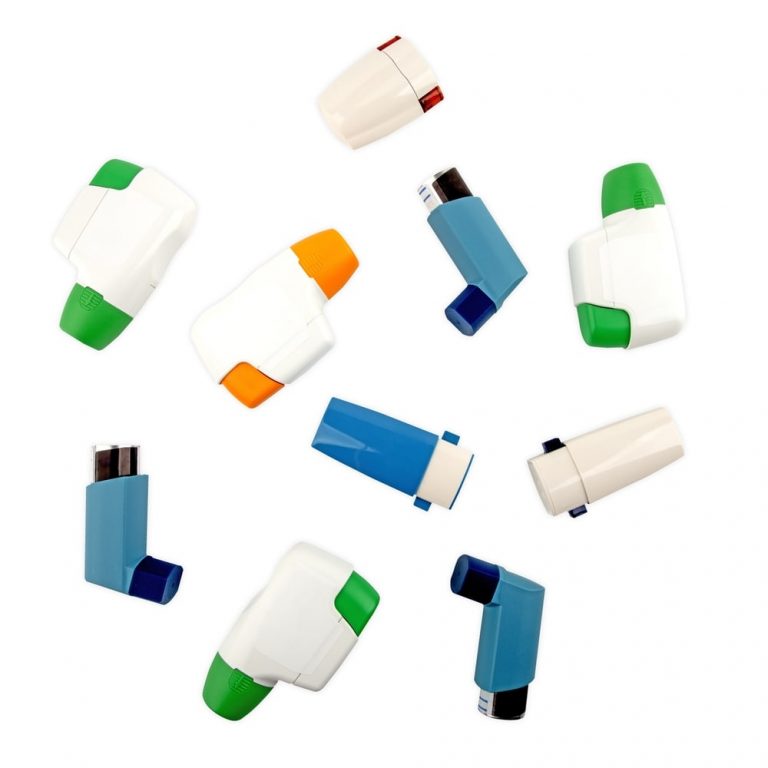 Alternatives for treating asthma and COPD can be:
Dulera (mometasone/formoterol)
Breztri Aerosphere (budesonide/glycopyrrolate/formoterol)
FAQs:
Is Symbicort a steroid?
Symbicort (Budesonide / Formoterol) consists of two drugs in one. It comprises Formoterol (a long-acting bronchodilator) and Budesonide (a steroid).
Is there a generic for Symbicort?
Symbicort generic got approval by the FDA in March 2022: Breyna (Budesonide/Formoterol). It may be helpful for treating asthma and COPD. The manufacturer of Breyna had to complete additional steps than other generic drugs in order to get an approval by the FDA.
Compare Symbicort vs Dulera?
Dulera (Mometasone / Formoterol) contains a combination of mometasone and formoterol. Both these drugs act in combination to control the signs of asthma. Symbicort (Budesonide / Formoterol) again is a combination medication comprising budesonide and formoterol.
Compare Symbicort vs Advair?
Symbicort makes use of the corticosteroid budesonide, whereas Advair comprises fluticasone. The long-acting beta2-adrenergic agonist in either medication aids to relax the airways muscles in the lungs.
In Symbicort, this medication is formoterol, as well as in Advair it's salmeterol. Symbicort is available in the form of a metered dose inhaler.
Is Symbicort a rescue inhaler?
Symbicort is not approved by the FDA as a rescue inhaler; in its place, it's suggested to be used two times in a day to prevent the signs of asthma or COPD.
How long can you be on Symbicort?
Many individuals make use of Symbicort as two puffs two times in a day, morning and evening 12 hours apart, for getting a lasting control of asthma or chronic obstructive pulmonary disease (COPD).
Does Symbicort cause weight gain?
Weight gain has not been described as a side effect of Symbicort. Yet, a class of drugs called corticosteroids may result in weight gain.
How long does Symbicort stay in your system?
Symbicort acts in a person's body for approximately 12 hours at a time.
Why does Symbicort cause back pain?
Consumption of steroid inhalers or tablets for treating asthma or control flare-ups is found to be associated with an increased risk of brittle bones (osteoporosis) and increased susceptibility to broken bones (fragility fractures). Thus, it has been seen that Symbicort may result in back pain. Keep on reading about Why is Symbicort so expensive on MedsEngage platform.
Related Articles:
References: