Does Latuda Cause Weight Gain?
Mental health disorders such as Schizophrenia and Bipolar Disorder are usually linked to weight gain. Numerous factors might add to this, such as poor diet, being physically inactive, antipsychotic medications, and genetics.
Too much weight gain and obesity may ultimately cause chronic problems like cardiac disorders, type 2 diabetes, and poor quality of life. Many antipsychotic drugs result in weight gain. The antipsychotic drugs with the greatest risk of weight gain include Clozaril (Clozapine) and Zyprexa (Olanzapine).
In addition, it seems that kids and adolescents are at a greater risk of antipsychotic-induced weight gain. Latuda is usually thought to be a weight-neutral drug.
Latuda comprises the active medicament, Lurasidone, which is classed under atypical antipsychotics. It is available as a tablet that you can take by mouth. This medication might actually result in weight loss when used for a long time. Keep reading to know how Latuda works and does Latuda cause weight gain?
What effect does Latuda have on appetite and weight?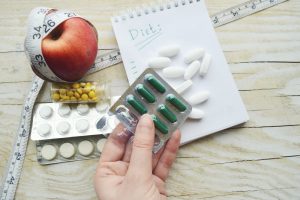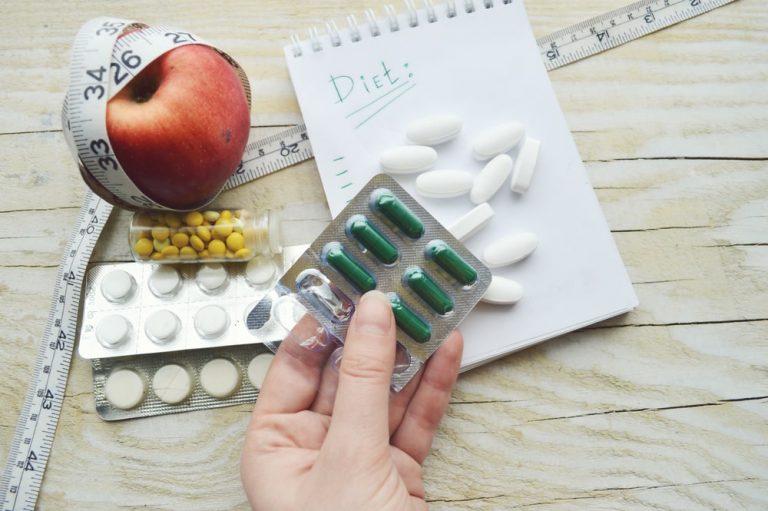 Weight gain is a severe problem in individuals experiencing mental health problems like schizophrenia and bipolar disorder. Individuals who are suffering from such problems are at an increased risk of obesity compared to general population.
Lorasidone (Latuda) is an antipsychotic medication helpful for treating both bipolar disorder and schizophrenia. A research study found the effect of Lorasidone on the weight in the long-term.
In the study, patients consuming Latuda at first lost an average of 0.8 kg. With the progression of the study, patients who had switched to Latuda from antipsychotics that were at a greater risk for weight gain lost an average of 1.7 kg. Patients consuming Latuda were also expected to experience a reduction in BMI. Read more to know does Latuda cause weight gain.
What is Latuda used for?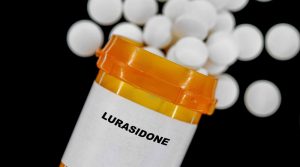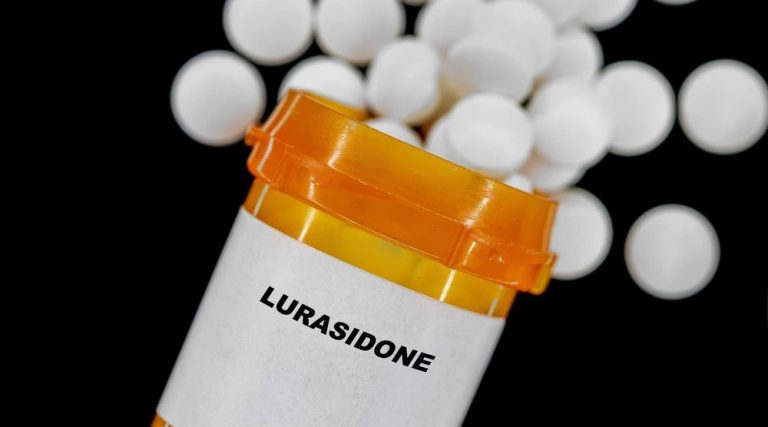 Latuda is a prescription drug approved by the FDA to treat mental health issues including:
Schizophrenia
Depressive episodes related to bipolar I disorder (bipolar depression) in adults in combination with valproate or lithium
Depressive episodes related to bipolar I disorder (bipolar depression) as monotherapy.
Latuda is not approved in the treatment of major depressive disorder with mixed topographies (Agitated Depression). However, the drug can at times be used off-label for this purpose. This blog gives a clear understanding on does Latuda cause weight gain.
Latuda Dosage:
Based upon the reason you're taking Latuda, your healthcare provider would recommend an appropriate dosage. Your physician can initiate you on a low dose of Latuda and increase your dose if required.
If you are experiencing schizophrenia, the maximum dose of this medication can be 160 mg. But if you are suffering from bipolar 1 disorder, the maximum dose can be 120 mg. Does Latuda cause weight gain is explained further in this blog.
What are the side effects of Latuda?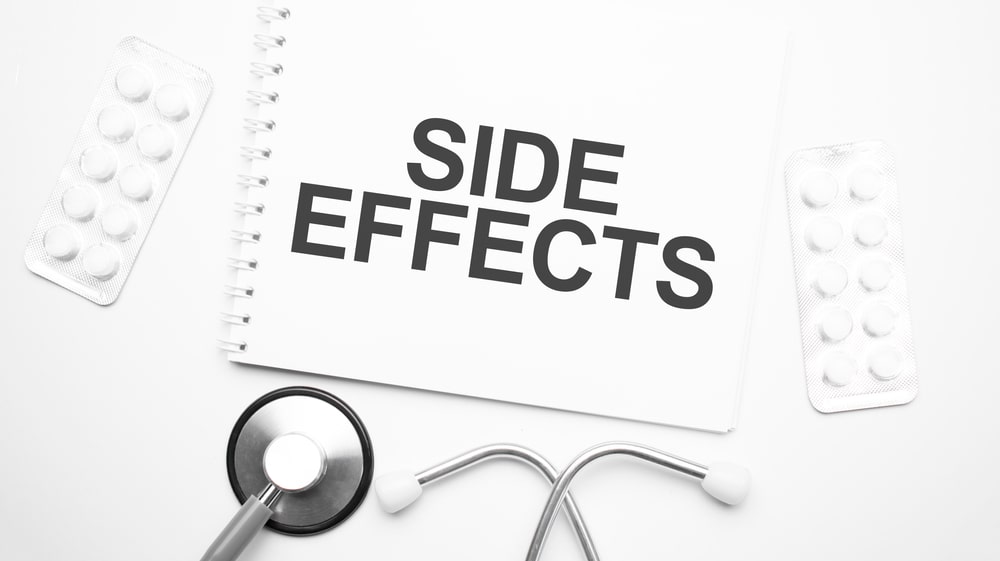 The most common side effects of this medication are:
Nausea
Vomiting
Dizziness
Dry mouth
Lack of sleep
Nervousness
Increase in body weight
High blood sugar levels
High blood pressure or heart rate
Latuda can at times also result in severe side effects including:
Severe allergic reactions
Low WBC count
High risk of mortality in older people with dementia-associated psychosis
High risk of suicidal thoughts or behaviors
Thus, it is better to speak to your doctor regarding possible drug interactions with any other prescription medications, OTC products, vitamins, and supplements you are consuming.
These are not all of the likely side effects of this medication. You must always look for medical help for drug information or any queries in relation to your medical condition or treatment. Learn more on does Latuda cause weight gain on MedsEngage.
What can you not take with Latuda?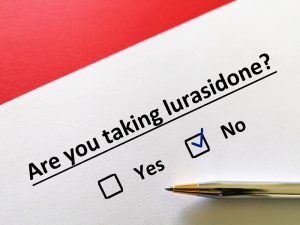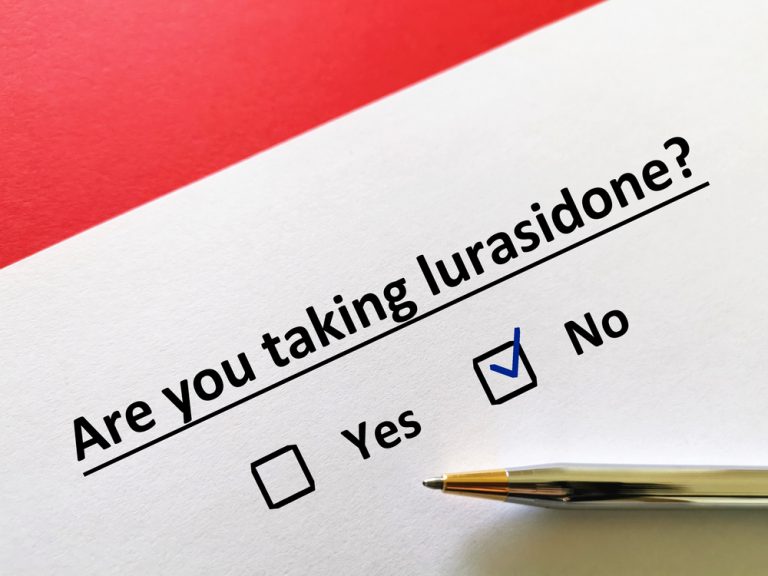 When consumed with other drugs, Latuda may alter how they work or enhance the frequency and seriousness of side effects. You must talk to your doctor if any of the prescription medication, OTC drugs, vitamins, and supplements you take can interact with Latuda including:
Moderate CYP3A4 inducers like efavirenz, nafcillin
Moderate CYP3A4 inhibitors like diltiazem, erythromycin, verapamil
Strong CYP3A4 inducers like phenytoin, carbamazepine, rifampin, St. John's wort
Strong CYP3A4 inhibitors like ritonavir, ketoconazole, clarithromycin. If you want to know, does Latuda cause weight gain, you are at the right platform.
Latuda Precautions: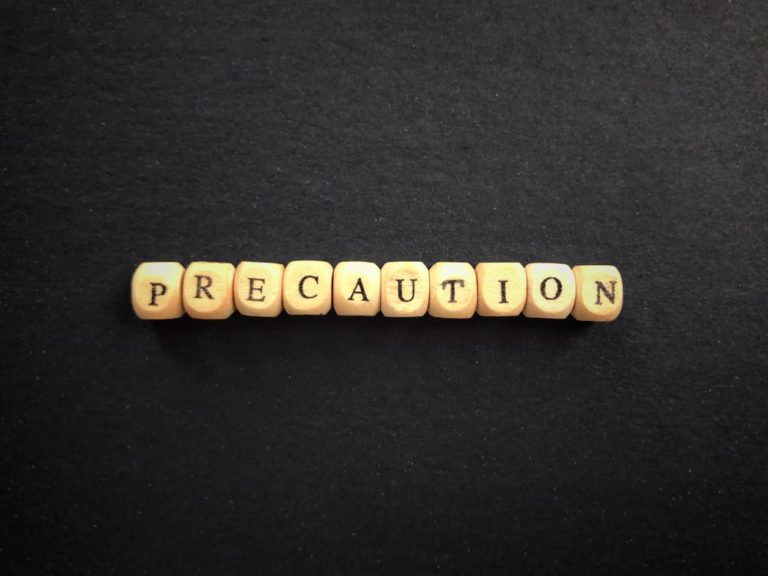 Before initiating Latuda, ensure that your healthcare provider is aware of your health problems, such as:
High or low blood pressure
Heart disorders or stroke
Low WBC count
Seizures
History of diabetes
History of high cholesterol or triglycerides
Kidney or liver problems
Are pregnant, as Latuda might result in extrapyramidal and/or withdrawal signs to your baby if taken during the third trimester
Are breastfeeding as it is unidentified if this medication is present in breast milk.
The next topic is about does Latuda cause weight gain.
Does Latuda cause Weight gain?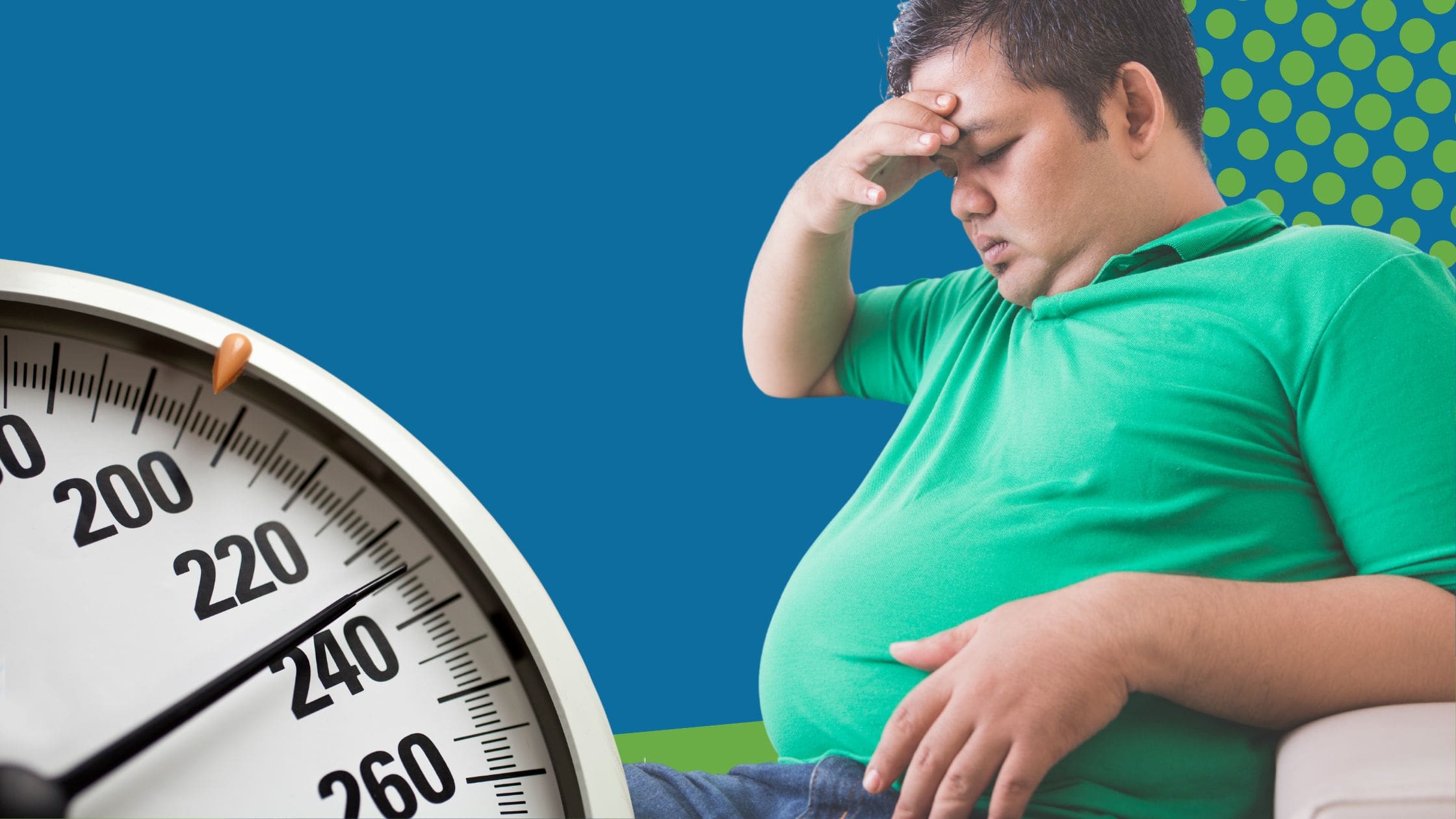 Individuals experiencing schizophrenia, bipolar disorder, or schizoaffective disorder have a high risk of obesity than general population. Treating bipolar disorder and schizophrenia with the help of Latuda is usually related with a reduced risk of weight gain compared to other antipsychotics.
Acute use of this medication is found to exert a minimal effect on body weight in combination with other antipsychotics like Abilify.
A retrospective analysis explored the chronic effect of Latuda on body weight. It found that people who used Latuda lost an average of 0.77 kg after 12 months of getting treated with Latuda.
In addition, the study found that people who swapped to Latuda from other antipsychotic medications that were at a greater risk for weight gain lost an average of 1.68 kg.
As a result, while short-term studies observed that patients using Latuda might gain a small amount of weight, people who used it for at least a year characteristically observed a small amount of weight loss.
Latuda results in weight gain in a few cases. Yet, a research study observed that people who consumed Latuda for one-year lost weight. Each person's probabilities of losing or gaining weight while on Latuda is based on their exclusive genetics, treatment plan, and environment.
Antipsychotic drugs, usually, are often related to some weight gain. Generally, this side effect depends on the quantity of Latuda (or another drug) a person is taking.
While you are using Latuda, your healthcare provider might wish to monitor your weight and other health markers (like your blood pressure, lipids, and sugars) to make sure your physical and mental health is improving.
Does Latuda affect your metabolism?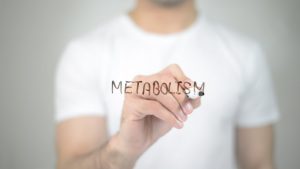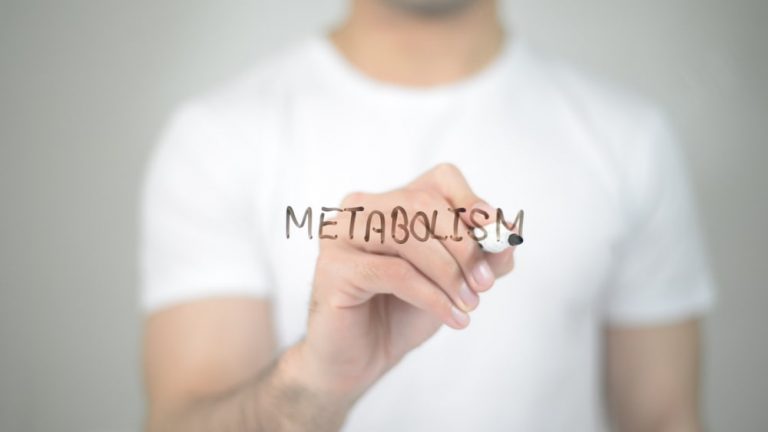 Like many other antipsychotics, Latuda can result in metabolic alterations and weight gain, particularly in adolescents or if utilized short-term.
It is classically less expected to result in weight gain compared to other antipsychotics.
Also, Latuda is related with nominal metabolic and weight change when utilized for at least 12 months.
Alternatives to Latuda: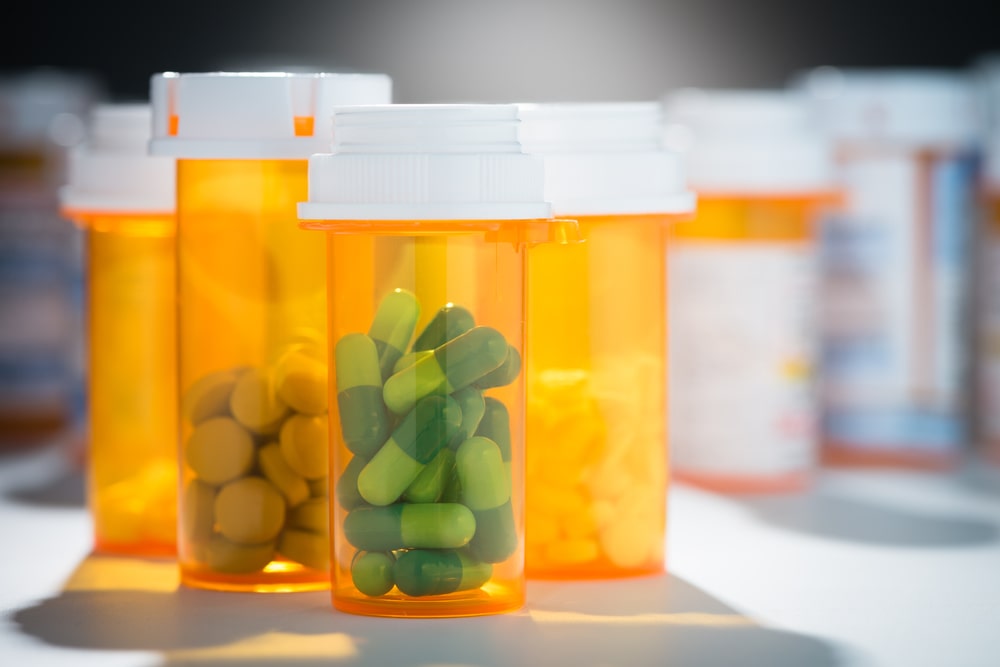 Latuda is an efficacious medication, however it would not work for every person. Also, the medication is a bit costly. If you're searching for a Latuda substitute, these are good alternatives to go for.
Latuda vs Abilify:
Abilify (Aripiprazole) belongs to the class of medications called atypical antipsychotics. Atypical antipsychotics are also known as second-generation antipsychotics. This term simply implies that these "atypical" drugs were familiarized a little later compared to the "typical", or first-generation, antipsychotics.
Abilify might be useful for treating manic episodes related to bipolar disorder and schizophrenia, autistic disorder, Tourette's disorder, and major depressive disorder.
Latuda and Abilify both are classed under atypical antipsychotics. Both of these medications treat schizophrenia, the two drugs each have other indications. In conclusion, people require consuming Latuda with food, while Abilify may be consumed with or without food.
What is the cost of Abilify? People often pay as much as $645.00 per month for Abilify. If you're concerned about saving up to 62% on Abilify, you may purchase it via MedsEngage which gives the medication at a lower cost.
Latuda vs Zyprexa:
Zyprexa (Olanzapine), another alternative of Latuda, is an atypical antipsychotic useful for treating bipolar disorder and schizophrenia, and treatment-resistant depression when utilized together with Prozac. Even if side effects differ from person to person, Zyprexa has been found to result in high blood glucose and cholesterol levels.
Zyprexa may also result in uptick in patient appetite, which has been related to weight gain. If any of these factors are a trouble for you, it is better to discuss them with your doctor to get their take. Latuda can result in less dramatic increases in appetite, blood cholesterol, and sugar levels, weight gain.
As an additional benefit, yet, Zyprexa is expected to result in some heart problems compared to other antipsychotics.
What is the cost of Zyprexa? Usually, 30 Zyprexa tablets cost for $450.00, or $15.00 per tablet. People who wish for lower costs may purchase a one-month supply of Zyprexa for approximately $110.00, or nearly $4.00 per tablet (around 73% savings).
Latuda vs Lamictal:
Lamictal (Lamotrigine) is a prescription drug helpful for treating bipolar I disorder and some seizure problems. Whereas, it may be a very effective solution for individuals requiring help while managing bipolar I disorder, Lamictal may result in rashes in some individuals.
Most doctors would recommend people to begin taking Lamictal at a lower dose to see if they might avoid this consequence. Regrettably, this might signify that it takes a long time to notice outcomes with Lamictal. Luckily, it comes as a generic, and in different forms as well.
What is the cost of Lamictal? People often pay $450.00 for 30 tablets of Lamictal, or $15.00 per tablet. On the other hand, via MedsEngage, you can buy Lamictal for approximately $1.10 per tablet, or around 90% savings. Now, you might have got a clear understanding on does Latuda cause weight gain.
How long to lose weight after stopping Latuda?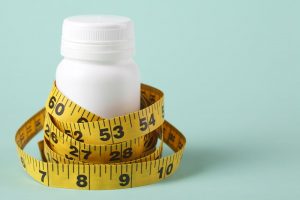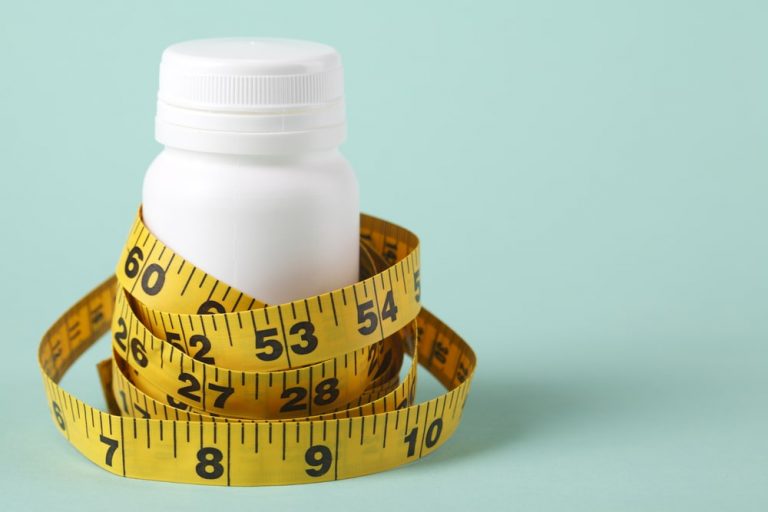 Latuda, when used for 12 months has been found to be linked to a small amount of weight loss in people with bipolar disorder or schizophrenia.
People who went to Latuda therapy from a second-generation antipsychotic medication with a high risk for weight gain noticed a higher amount of weight loss.
MedsEngage gives you information around does Latuda cause weight gain, visit our website.
FAQs:
How common is weight gain with Latuda?
After six weeks, around 2% of people taking Latuda had a weight gain of at least 7%, while people who didn't take it had a weight loss of 0.7% from baseline. People who carried on taking treatment with Latuda up to 24 weeks noticed an average weight loss of 0.02 kg.
How long does it take for Latuda to work?
Latuda works in many people within six weeks or sooner at a suitable dose, even if results may differ between patients.
Why is Latuda so expensive?
The fairly recent FDA approval of Latuda in the USA together with deficient pharmaceutical price regulation and blockades in affordable healthcare system in the USA resulted in rocketed prices for Latuda. If you think Latuda is too costly, you're perhaps right. At MedsEngage, it's our goal to offer a safe, easy, and reasonable way to people to get their drugs they need.
Why can't you cut Latuda in half?
Avoid cutting your Latuda tablet in half. The manufacturer of Latuda delivers 5 different strengths of the drug if your healthcare provider requires a dose adjustment for you. The tablets are not scored, and this makes splitting difficult. It is always good to consume Latuda exactly as prescribed by your healthcare provider.
How long does it take Latuda to work for bipolar?
In people suffering from bipolar depression, treatment outcomes might begin as early as 2 to 3 weeks, however overall outcomes were noticed in people 6 weeks after initiating the treatment.
Can stopping Latuda cause weight gain?
If you have noticed weight gain with antipsychotic medications like Latuda, you might notice a considerable, however small decrease in weight after the stopping this treatment.
When does Latuda go generic?
Latuda became generic on February 21, 2023.
Is Latuda safe during pregnancy?
Similar to most atypical antipsychotic drugs, Latuda is not safe for use during pregnancy. On the other hand, if you require taking Latuda during your pregnancy, your healthcare provider would discuss with you the benefits and risks of consuming it.
Can you lose weight while on Latuda?
One study observed that treatment with Latuda was related to weight loss in people with schizophrenia or bipolar disorder. People saw an average weight loss of 0.77 kg (1.7 lb) during the 12-month follow-up period. For more information regarding does Latuda cause weight gain, you can read our blogs at MedsEngage.
References: