Type 2 Diabetes and Asthma
Diabetes Mellitus is one of the chronic and most common diseases affecting body organs like the heart, kidneys, and nerves, to name a few. You might be surprised to learn that diabetes can affect your lungs and how well you breathe. People often ask if Type 2 Diabetes and Asthma are interlinked.
Are Type 2 Diabetes and Asthma related?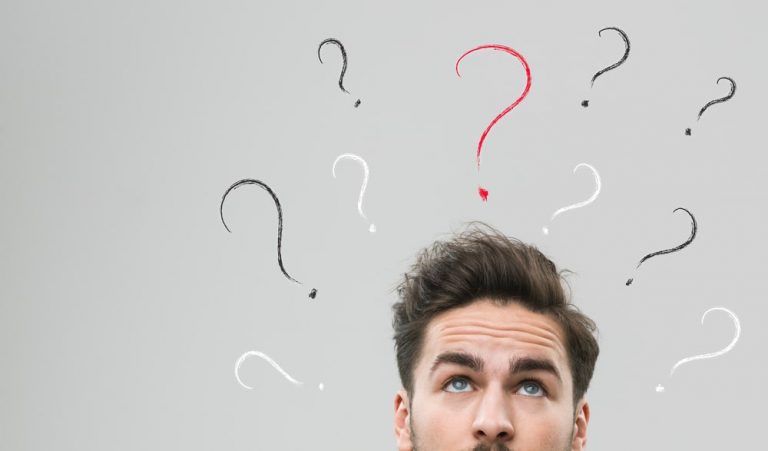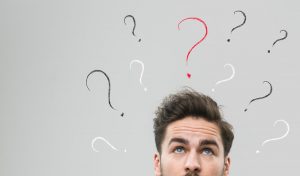 Lung disease asthma is a long-term condition. As a result of occasional airway narrowing brought on by inflammation and swelling, breathing becomes challenging. The interior of the airways may enlarge when you inhale, reducing the amount of room for air to pass through.
Breathing becomes more complicated if the muscles that surround your airways become tight. It is commonly observed that people with Type 2 diabetes are more prevalent to asthma.
Studies reported that Patients with asthma are more likely to develop diabetes than healthy people are, and those with both diseases tend to control their blood sugar levels better. Compared to people with diabetes who are not asthmatic, controlling blood sugar and asthma is more challenging.
Contrarily, studies have also shown that persons with bronchial asthma require additional care when their risk of developing diabetes is higher than that of the general population.
Similarities between Type 2 Diabetes and Asthma: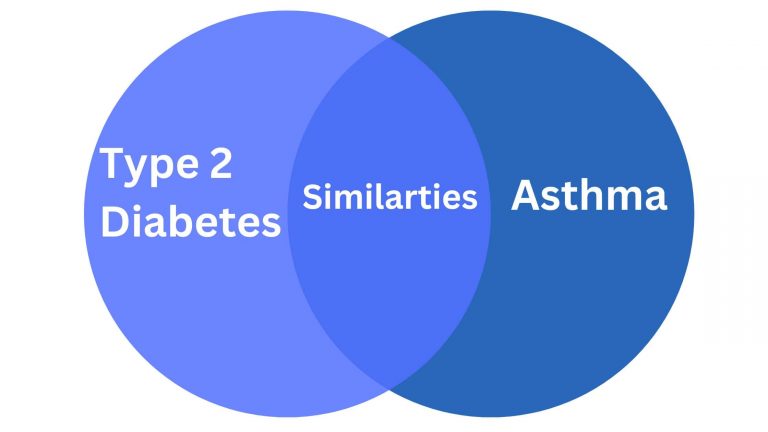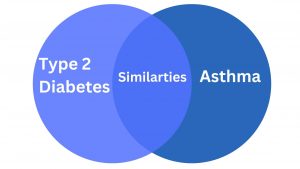 People with type 1 and type 2 diabetes have the lung as a target organ for diabetic microangiopathy. Lung function declines in patients with diabetes have been witnessed in research.
Connection between type 2 diabetes and asthma is found in their causative agent. Diabetes and asthma risk factors include obesity. One of the likely causes of a higher incidence of asthma in patients with type 2 diabetes is the prevalence of obesity. Overweight asthmatics experience more asthma flare-ups, have a lower quality of life, and have a worse reaction to asthma treatments.
Asthma risk factors include metabolic syndrome and increased insulin resistance, which are more prevalent in patients with diabetes. Another contributing factor to asthma and diabetes may be the complex interaction between our immune system and the outside environment.
Type 2 Diabetes and Asthma Treatment: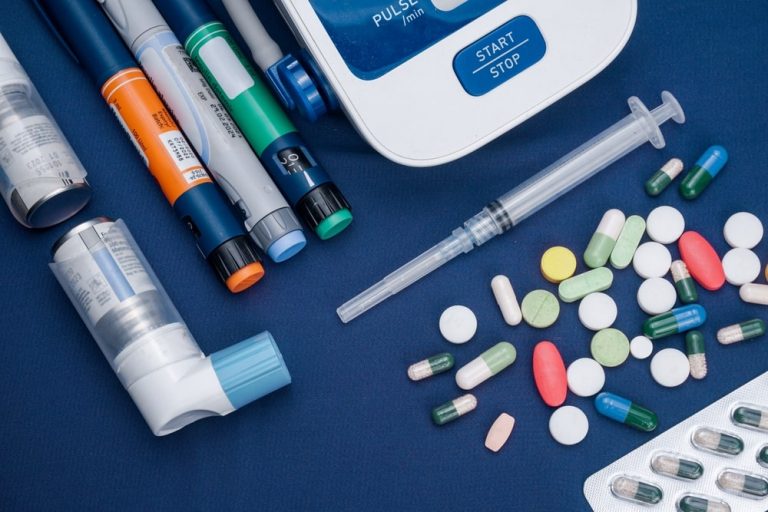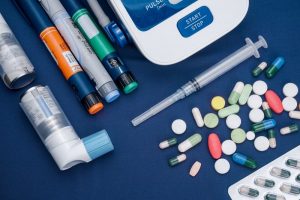 You may need to treat asthma and diabetes separately to keep both under control. By following a nutritious diet, getting regular exercise, managing your weight, and taking any recommended diabetes medications, you can manage your diabetes. A risk factor for asthma, obesity, is avoided with weight management.
Patients with type 2 diabetes and asthma benefit from a diabetic drug, often prescribed to increase insulin production in the pancreas, which also reduces asthma symptoms and may reduce inflammation in the lungs and airways. Avoiding allergens and taking your medication even when you don't feel any symptoms will help you control your asthma.
The best type 2 diabetes medicine is also helpful in reducing asthma symptoms. If you have diabetes and asthma simultaneously, it might also lower the number of visits to the emergency room due to asthma.
According to additional research, persons with asthma may benefit from using GLP-1 receptor agonists, another class of diabetic drugs. These drugs help manage blood sugar, diminish asthma symptoms, and lessen lung and airway inflammation.
Both asthma and diabetes can be controlled by following a nutritious diet, regular exercise, managing your weight, and reducing the risk factor of obesity, which is avoided with weight management.
FAQs:
I have Diabetes and Asthma. How can I control it?
Achieving reasonable control over gluconic levels and asthma exacerbations will benefit each other and prevent them from worsening.
Along with medication support, enhancing lifestyle changes, weight loss, quitting smoking, eating a nutritionally balanced diet with little or no added sugar or fat, and increasing your intake of fiber and vitamins are all fundamental lifestyle changes that can help you control both conditions.
What is the connection between asthma and diabetes?
People with diabetes are more prevalent to asthma. Studies suggest that people having diabetes Mellitus have a poor recovery response to the treatment of asthma.
Is Asthma genetic?
The asthma disorder is most likely due to elaborate interactions between numerous hereditary and environmental factors. The severity of asthma is influenced by the combination of genes and environmental exposures, which also controls how quickly asthma develops.
Even though not all cases of asthma are inherited, it can sometimes be genetic. There are many additional causes and risk factors for asthma.
Is Asthma a disability?
Asthma, a chronic lung disease in which people face extreme difficulty in healthy breathing and tightness in the chest, is considered a disability under ADA section 504 ( American disability association).
Is Type 2 Diabetes and Asthma interrelated?
Yes, patients with type 2 diabetes are more prone to asthma. It is also seen that in patients with asthma and diabetes the quality of life, medical response to treatment is also effectively reduced.
References: