How to order with MedsEngage
First time visiting? Take a tour of MedsEngage online
ordering system here!
With our easy to order processing system, buying prescription drugs online was never that smooth. Our three-step ordering system helps you to place the order with ease and safety. You can easily refill your prescription medication by calling our customer support executive over the phone or by placing an order online at Medsengage.
By following the below mentioned steps you can place the order smoothly; also you can keep a track on the entire process post placing the order.
Order Online

Search the drug by its brand or generic name.
You can contact us, if unable to find your required drug.

Choose the required quantity and dosage:
Add your required product to your cart; you can only purchase a maximum of a 3 month supply of each of your medications. Read our FAQ for more information

Complete your checkout process:
(new customers will create a new account while existing customers will just need to log in). Here the account is always created under the patient's name.
Order By Phone/Call

You can feel free to call us on our toll-free number 1800 986 4714 for over-the-phone orders.
Our operating hours are between 09:30 AM - 07:30 PM. (EST), Mon-Fri.
Order By Chat

Over chat, we will help you to create account and place an order.
Our team of agents is always there online to attend your queries during our working hours.
Order By Mail

If you wish to fill your prescription offline.
Fill our mail order form and send it to info@medsengage.com, we will do the rest. You will get the feedback on same day except weekends. Download order form

Upload Rx Online:
You can simply and securely upload a photo of your Rx from your computer, phone or tablet.
Submit your RX

By Email:
You can submit your prescription by email: admin@medsengage.com

By Fax:
Fax a copy of the prescription to toll-free fax: +1-800-986-4751
Chat With Us
What happens when you place an
order from MedsEngage
---
STEP 1
ORDER CONFIRMATION EMAIL
On placing the order with us, you will receive an order confirmation email. You'll receive a reference number or an order number that will help you contact us to communicate with us in case of any queries. Any order without a prescription cannot be processed; hence submitting a valid prescription is important. We have mentioned a few steps on how to send your prescription online.
STEP 2
REVIEWING PATIENT'S PROFILE AND PRESCRIPTION
In this process our team of specialized pharmacists will verify your prescription; this is done to make sure that the prescribed dosage, medicine quantity and direction of intake is correct. Apart from that, they will review your doctor's details from the date of prescription issued to its address, license number, contact details and signatures everything goes under our verification process. After the verification of prescription and doctor's details only we will proceed to our next step which is payment processing.
STEP 3
ORDER BEING PROCESSED
After going through the reviewing process, your order will fall under the order execution process. Under this execution process, our pharmacist before shipping will check the order details for the last time to ensure that everything is in place. After verification, the order is packed and the box is ready to be shipped.
After preparing your box, our team will forward to the next step, order shipping. After shipping, you will receive an email notification with an order tracking number. This number will help you track your order to understand its arrival time at your defined address.

Don't Have a Prescription?
We will call your doctor
for your prescription free of charge.

Refill Reminder Service
Get a friendly reminder
before your prescription runs out.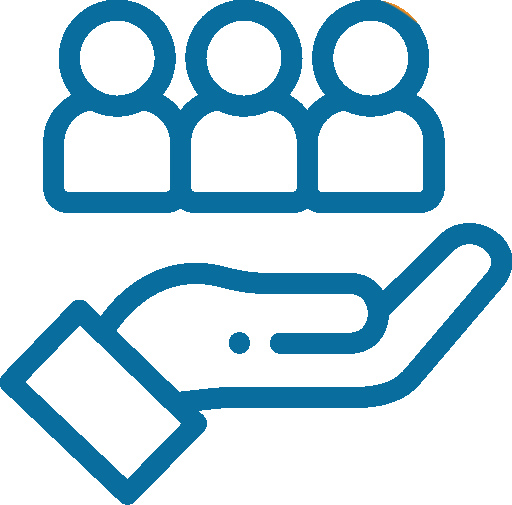 Need help?
Chat with a friendly agent
Chat With us